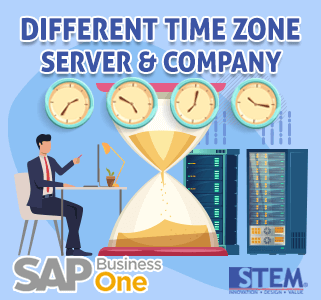 The tab is to record the date and time information in the company database according to the user's location, and not according to the server's location.
This tab is useful only when SAP Business One server is in one time zone and the users are in a different time zone.
To access the tab, go to Administration > System Initialization > General Settings > Time Zone
Prerequisites
Selected the Manage Company Time checkbox on the Display tab of the General Settings window

You need Superuser Authorization in SAP Business One
And take note in here that the time settings modification does not affect the dates already recorded in the company database.
When you want to change the time settings, make sure that:
No one else is connected to the company database
No data is entered during the time shift period caused by the modification.
You must consider the consequence of the time shift.