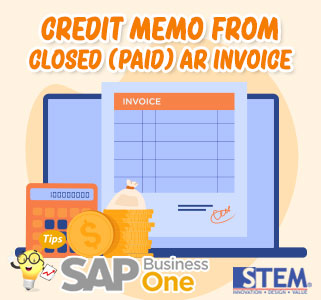 There are main correction documents for the sales process in SAP Business One, one of them is the A/R Credit Memo. The A/R Credit Memo (credit note) is the document used to process returned items or to give a pricing credit once an A/R invoice has been issued.
But what if the A/R Invoice status is closed? Can we make A/R Credit Memo based on the A/R Invoice?
SAP Business One has the solution! If an A/R Invoice has already been paid, you must first right-click and select "Change Document Status to Open" before you can "Copy To" a Credit Memo or "Copy From" an A/R Invoice.
Sometimes, the Customer has fully paid an AR Invoice before Returning the Item for credit. In this case, when the customer wants to return the item, you must first change the document status of the AR Invoice from Closed to Open.
right-click in the context menu of A/R Invoice and select the "Change Document Status to Open". Once you select Update the Document will be reverted to Open status.
A refresh of the document will allow a "Copy To" Credit Memo to be affected.
Before: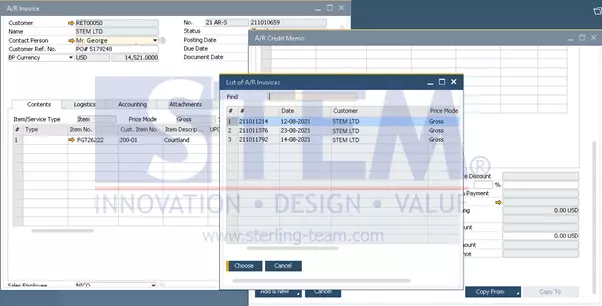 SAP Business One Tips – Credit Memo from Closed (Paid) AR Invoice
After: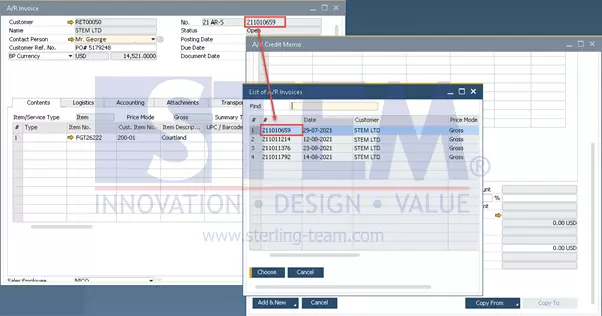 SAP Business One Tips – Credit Memo from Closed (Paid) AR Invoice
Also read:
Most Viewed Posts