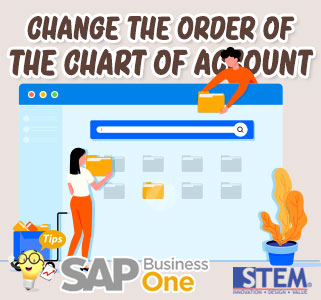 There are times when we need to change the order of the chart of account (COA), sort in the order of the COA code, sort by COA description, or based on anything as needed.
There are the following of how to change the order of the Chart of Account:
In the SAP Business One main menu, select the Administration menu → Setup → Financial → Edit Chart of Account, or directly enter the Financial Module → Edit Chart of Account.
Ticked the category COA which you want to change the order
Click 'Ok'
To set the position of the selected COA, click the dropdown in the 'Loc. in Drawer' field
Select where the COA will be placed. The point is to be placed first or after a certain COA code. These changes are changed one by one according to the order of the order.
If all COA's have been adjusted, click the 'Update' button to update the changes.
These are the steps for changing the order of charts of accounts in SAP Business One.
Also read:
Most Viewed Posts