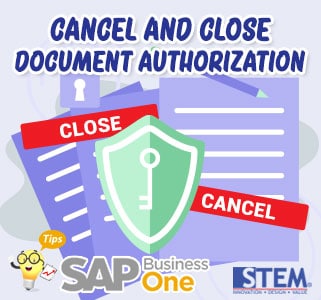 In SAP, there are cancel document and close document features, and some companies sometimes don't allow some users to be able to cancel and close documents.
To accommodate this, in SAP there is an authorization that does not provide access to the user to cancel and close documents, which are as follows:
Go to menu Administration > System Initialization > Authorizations > General Authorizations

Then the screen below will appear. Choose the user who can not cancel or close the document
Drop-Down the general menu, there are subjects:

Cancel Marketing Documents by Generating Cancelation Documents
Cancel Other Documents
Close Document

Give authorization "No Authorization" if the user is not allowed to cancel or close the document.
Press the Update button.
Users who do not get authorization will not have access to Cancel and Close Documents.
Most Viewed Posts