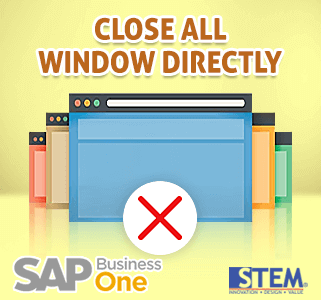 Did you often using SAP Business One with a lot of windows at the same time? So, that will be a lot of active windows and somehow you want to logoff but still not finishing your work, it will be give you more difficulties to choose which window will be close, you'll click it one by one, but it consume a lot of time.  So, this tips will be useful for closing a lot opened windows without logging off from SAP Business One:
On main screen, at menubar, choose menu: Window

Choose option Close all

Then, all of the windows will be closed.