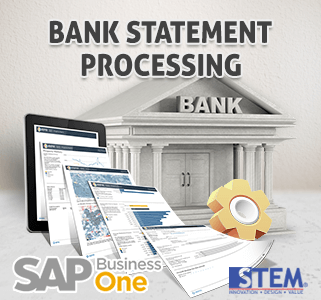 Want to increase your productivity? In SAP Business One, there is a bank statement processing function that lets you perform internal and external reconciliation, and generate incoming and outgoing payments. You can create transactions such as incoming payments from a customer that haven't yet been posted by entering bank statement details, either automatically or manually.
There are many scenario that may occur in your business that supported by Bank Statement Processing such as:
Creating, posting, and internal reconciliation payments made by direct debit or bank transfer that did not entered in SAP Business One.
Posting and internal reconciliation interim accounts used in payments made through payment means of bank transfer by using payment wizard or manual payment.
Posting and external reconciliation of bank charges such as bank debits and credits.
Externally reconciling transactions that already posted in SAP Business One by using manual payments or payment wizard
To use Bank Statement Processing you can go through Administration > System Initialization > Company Details > Basic Initialization tab and tick Install Bank Statement Processing then click Update/OK.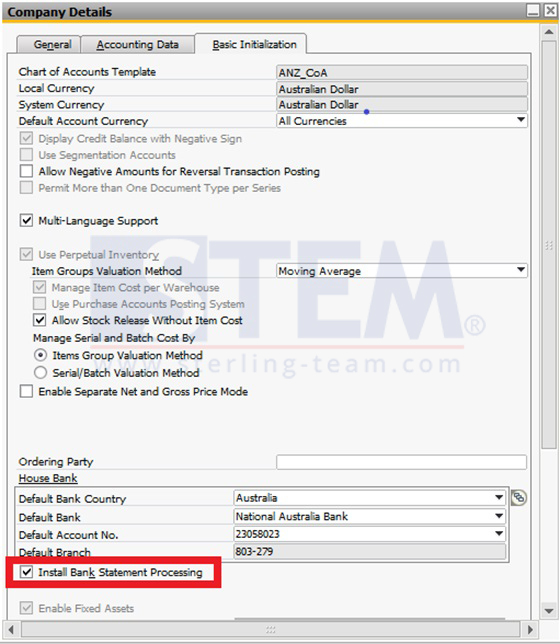 This allow you to process your bank statement more efficient. To view and process transactions you can go to Banking > Bank Statements and External Reconciliations > Bank Statement Processing.
Fill all the required field in the Bank Statement Processing and click Create New.
Then you can view and process the transactions written for the given bank account: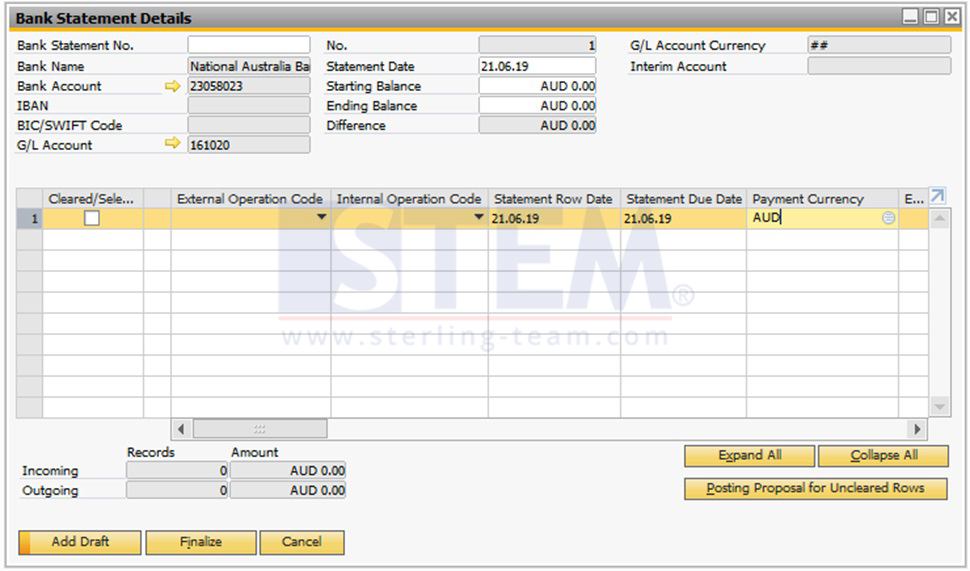 Also read:
Most Viewed Posts