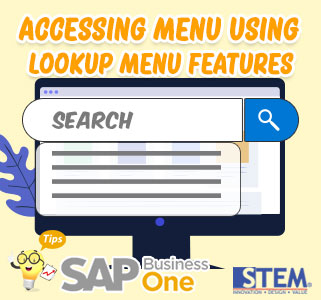 When you forget navigation to a menu in SAP Business One because you rarely use it or you don't know where the menu is, you can use "Lookup Menu" feature in SAP Business One. This is a simple feature that can help us a lot.
In the top right work area screen of SAP Business One, you can see a search box . Choose to "Search Menus" or simply use Ctrl+F3 on your keyboard to change it.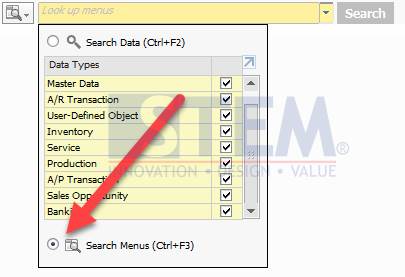 After that, you can type in complete or some of the menu name that you remember.
Also read:
Most Viewed Posts