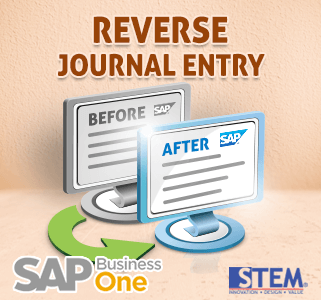 The routine at the end of every month, quarter or year – we want to record the expected expenses before the actual invoices are received, and then few days later, we have to cancel these transactions and record the incoming invoices instead. We have to keep track on these individual transactions that should be eventually reversed.
SAP Business One allow us to mark specific manual transactions that supposed to be cancelled and enter the cancellation date:

At the date that we set for reverse , the reverse transaction tab menu will shown on the main screen to reverse the document.
Also read:
Most Viewed Posts