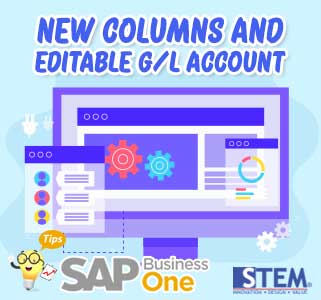 Did you know SAP Business One has new function in Purchase Request Report?
Now, the Purchase Request Report can allow the users to create directly Purchase Quotations or Purchase Orders for selected items, and new columns G/L Account and G/L Account Name are added to the report displaying the respective data.
The G/L Account column is editable, the users can update account info directly in the report. In addition, the values in these new columns will be updated every time you update values such as vendor code or warehouse according to the rules defined in the account determination. When creating purchase orders from within the report the updated information is retrieved from the report and not from the original purchase request.
Available in SAP Business One 10.0 FP 2111 and SAP Business One 10.0, version for SAP HANA FP 2111.
Also read:
Most Viewed Posts