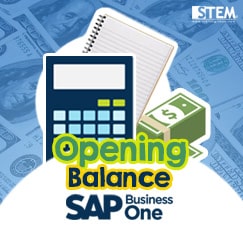 When New Year Is coming , the business have to set new opening balance for the new year ahead. However we have to consider the past. To ensure continuity, SAP Business One let us record opening balances for G/L accounts and business partners using this menu Administration > System Initialization > Opening Balances > G/L Opening Balances:
G/L Account Opening Balance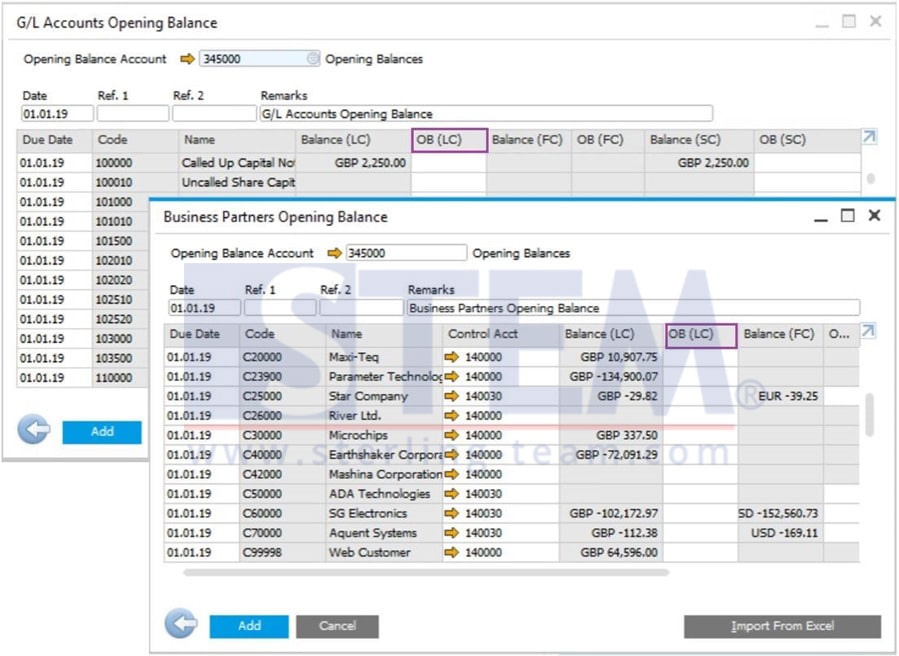 Enter the opening balances (from previous year's closing balance) for all of the balance sheet accounts (assets, liabilities, and equity). The expense and revenue accounts are cleared with the balance sheet when they are created.
Set the offset account at the top of the form, and we enter the opening balances for the accounts and business partners in the "OB (LC)" , "OB (FC)", and/or the "OB (SC)" columns. Or we can import from the excel using the "Import From Excel" button to make it easier.
After we press the "Add" button, the respective transactions are created with the "OB" origin, indicating this is an opening balance transaction.
Also read:
Most Viewed Posts