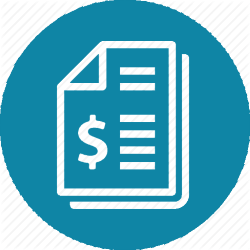 In SAP Business One, There are 3 Item Group Inventory Valuation Methods. They are :
Moving Average – the method is based on the calculation of an average cost for the item in each sales and purchasing transaction.
Standard – the standard pricing system permits the selection of a fixed price, which is then used for all transactions.
FIFO – an additional perpetual inventory system, in which goods purchased first are sold first, regardless of the actual goods flow.
You can set it on Administrator – System Initialization – Company Details – Item Group Valuation Method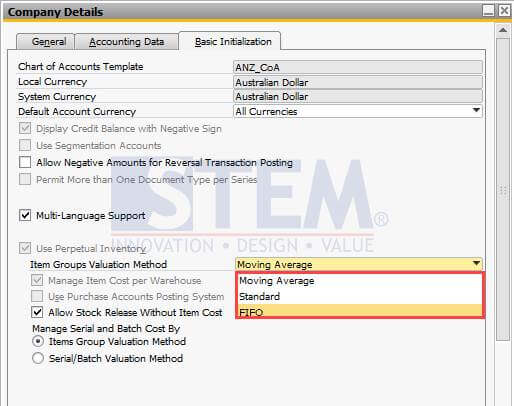 Most Viewed Posts