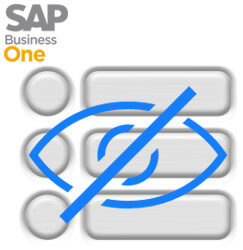 Do you ever wonder why you need to see the functions if you aren't using it?
SAP Business One start from version 9.1 becomes more flexible fit the business. In company level, you can disable or hide unused functions or feature.
The settings in Menu : Administration > System Initialization > General Settings.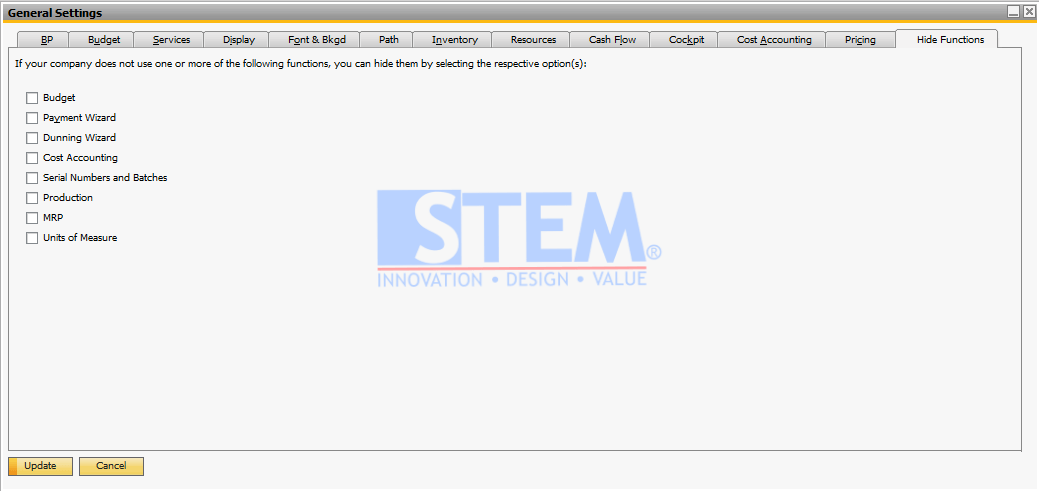 Just checklist on unused menu to hide the menu(s) and then click Update
If one day, you need the feature or functions just clear the checklist and update it again.
NOTES: this disable or hide function Available start in SAP Business One 9.1, version for SAP HANA and SAP Business One 9.1 version for SQL Server
Copyright © PT Sterling Tulus Cemerlang – 2016
Also read:
Most Viewed Posts