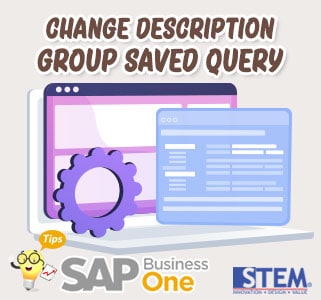 Continue the previous article about grant permissions for the saved query group (click for link), sometimes several groups of queries can be combined into one saved query group. By default what will appear in the general authorization menu is like below :
In order to make it easier for giving authorization and not to be confused for others, the subject 'Saved Queries – Group No. x 'can be changed as needed.
For example, the Saved Query Group No. 1 wants to be allocated to query accounting groups, then the name can be changed with the following steps:
Go to menu Tools à Query à Query Manager, then click 'Manage Categories'
When the screen below appears, click 'New Group'
When the screen below appears, change 'Group Description' as required. Eg: Saved Queries – Group No. 1 change into Saved Queries – Group Accounting, then click 'Update'
After all, changing on step point 3, then go to general authorization sub-menu query generator, the description saved query group will change based on modification in the previous step.
Most Viewed Posts