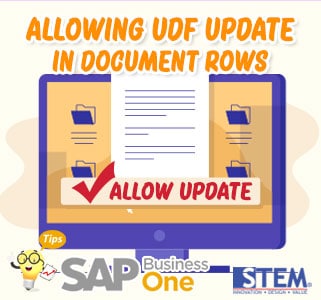 User-Defined Fields (UDF) are very common in SAP Business One implementation. Each customer will have different needs based on their business, so each implementation can have different UDFs behavior, such as allowing users to edit User Defined Field value while document status already "Closed".
To allow this flexibility, SAP Business One has a new feature called "Allow Update of User Defined Fields When Document Rows Are Not Editable" in the Document Settings menu.
You can set this feature for each document type, so you can have more flexibility for each document.
*Note: This feature is available on SAP Business One version 10 (SQL & HANA version) Patch Level 1 or Higher.
Most Viewed Posts