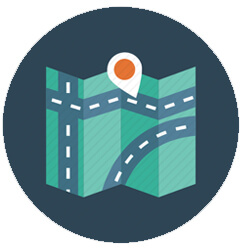 Every country usually has a different format and information when showing address detail in document. Base on your requirement, you can setup the address layout and detail info.
To do address format setup in SAP Business One, go to: "Administration" – "Setup" – "Business Partners" – "Address Formats" and select the address format you want to edit.
For this example, I want to change the address format for Australia.

You can add, move or delete the information you want to show in address information. Just select the field inside the table that you want to change, and then double click the component in the list at the right.
The result can be review from the text box on the bottom left.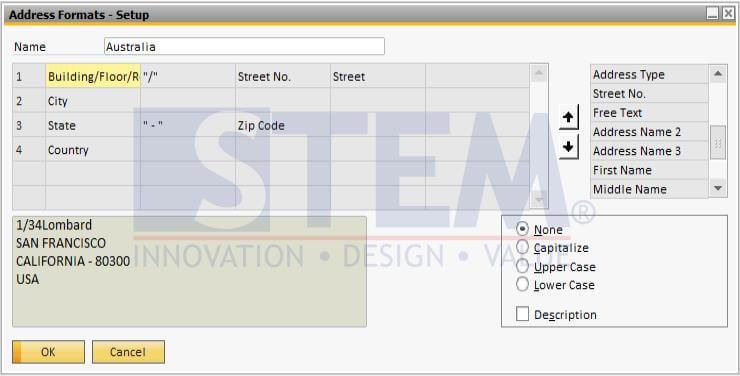 The difference is shown in these 2 pictures below :
Previous Format

New Format

Copyright © PT Sterling Tulus Cemerlang – 2017
Most Viewed Posts