Have you ever find, that there's no option for change manage item with batch or serial number on Item Master Data menu?
Here's the scenario:
You have few items that you want to add, and that items will be managed by Batch.
(or you can use Data Transfer Workbench)
Open Item Master Data, on Add mode, you already fill the details, but, on General Tab, you can't find any option for set "Manage Item By".
But, that item must be set managed by batch ("ManBtchNum" = Yes).
How to find and change that??
Don't worry, and you're not wrong, there's option located right on Item Master Data screen, but for some reason it's hidden.
You can open Administration > System Initialization > General Setting, choose "Hide Functions" tab.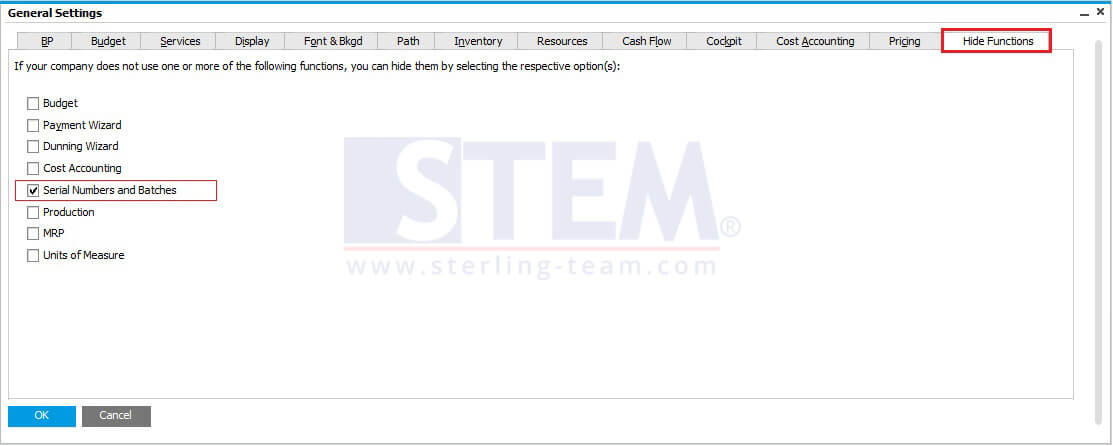 Option "Serial Number and Batches" must be ticked, so that will be hidden when user access/open the item master data screen.
Just unticked that option and click Update button.
Reopen Item Master Data screen, and you will find that option below "Shipping Type" field.