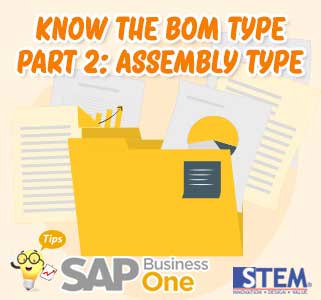 In the previous article, we discussed the BOM Type: Sales.
In part 2, we will discuss BOM Type: Assembly.
The Assembly BOM is similar to the Sales BOM. Usually, this BOM is used for a collection of individual items in a set with a certain price.
Just like Sales BOM, the parent item must be a sales item. However, the difference is that only the parent item appears in the sales document, while the components do not appear as sub-items. The components themselves can be in the form of sales items and inventory items at the same time.
Most Viewed Posts