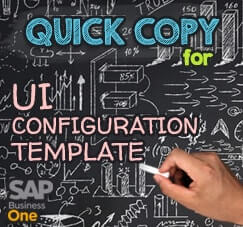 SHARE ON
Anda memiliki banyak UI Templates dan anda perlu untuk memindahkan atau menyalin template tersebut ke database lain. Apa yang akan perlu lakukan?
Jangan  khawatir, template tersebut dapat dengan mudah anda salin hanya dalam hitungan beberapa menit saja ke database lain.
Anda dapat menggunakan fitur "Quick Copy" untuk menyalin template pengaturan UI kustom buatan anda yang ada di menu UI Configuration di SAP Business One.
Pertama-tama, buka menu Administration > System Initialization > Implementation Center > Implementation Tasks. Pilih opsi "Copy Data Between Companies".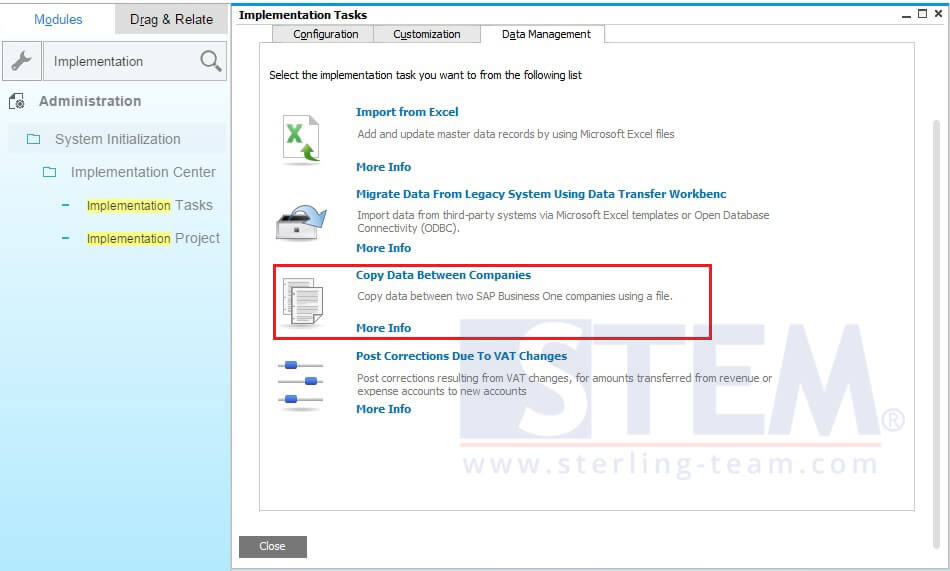 Untuk mengekspor template keluar, silahkan pilih opsi Copy To File, dan pilihlah direktori dimana nantinya template akan disimpan.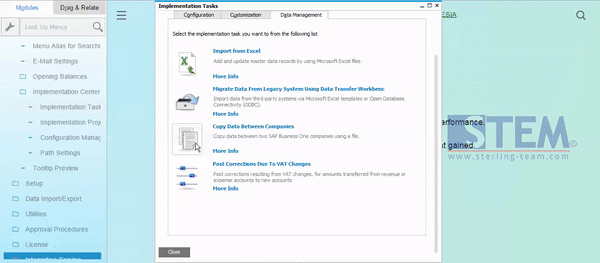 Pilih opsi "Ignore All Errors and Copy Valid Records" dan klik OK.
Di bawah menu Administration, klik drop-down menu yang ada di Utilities, pilih UI Configuration Template, dan kemudian centanglah template yang mana saja yang akan anda salin dan pindahkan ke database lain.
Klik tombol Export
Setelah selesai meng-eksport data, anda butuh untuk meng-Import template tersebut ke database lainnya.
Silahkan buka kembali menu "Copy Data Between Companies", pilih lah opsi 'Copy From File', pilih file anda dari direktori dimana file tersebut disimpan.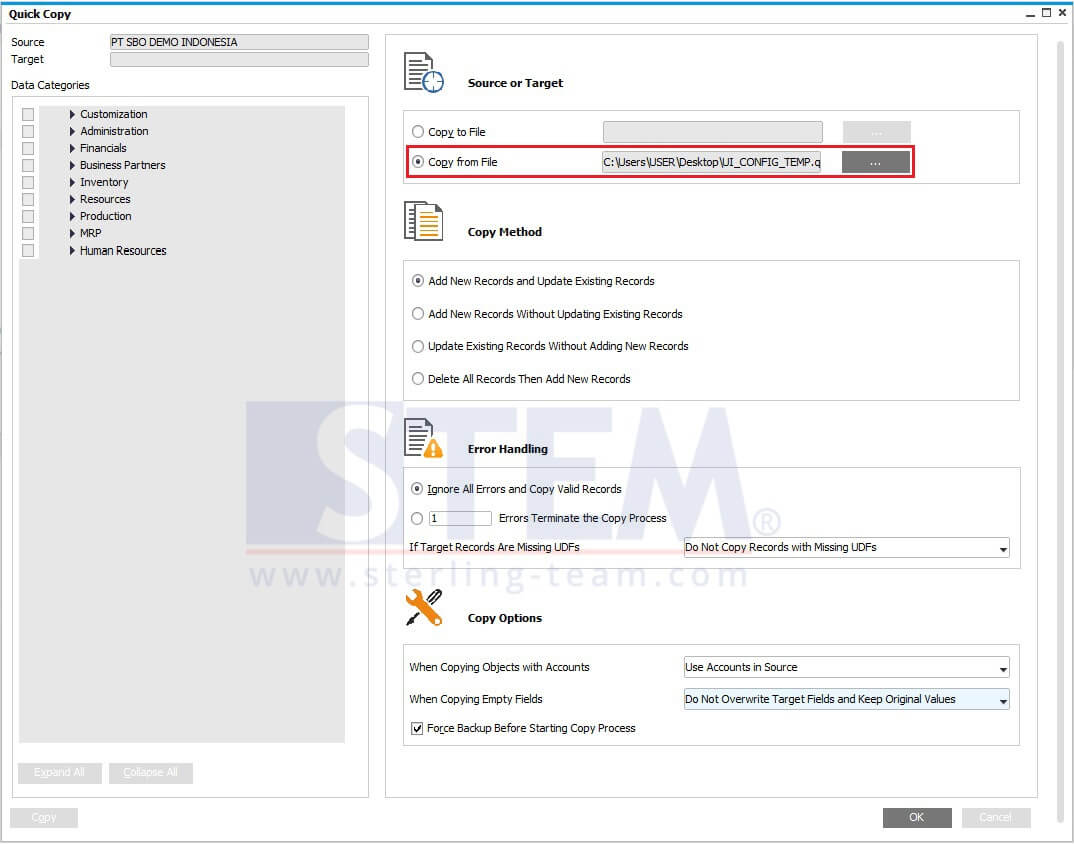 Pilih Copy Method: Add New Records and Update Existing Records.
Dan untuk error handling, pilih: Ignore all errors and Copy Valid Records.
Pilih copy options: Use Accounts in Source, and Do Not Overwrite Target Fields and Keep Original Values
Hilangkan centang yang ada di opsi Force Backup
Klik OK, dan di layar selanjutnya, cek kembali template anda, sudah sesuai atau belum, dan kemudian klik tombol Import
Setelah itu, maka UI Configuration Template anda akan sukses tersalin ke database lainnya tepat sesuai dengan yang anda inginkan.