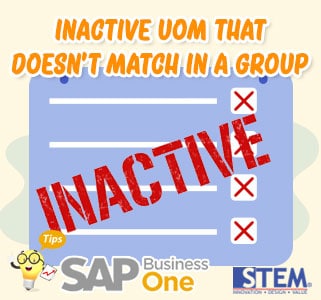 Unit of Measure sebelumnya mungkin sudah tidak sesuai atau sudah tidak digunakan lagi dalam transaksi.
Jika hal ini terjadi apa yang harus dilakukan?
SAP Business One memungkinkan Anda untuk bisa memilih UOM mana yang akan dijadikan tidak aktif dalam grup.
Secara default, semua UOM dalam grup akan di set menjadi Active. Jika anda mengubah UOM tersebut menjadi tidak aktif maka tidak akan muncul dalam daftar dropdown dari Satuan Ukuran pada Item Master Data seperti pada Purchasing tab > Purchasing UoM Code, and Sales tab > Sales UoM Code.
Untuk bisa melakukan inactive uom pada grup ikuti langkah berikut: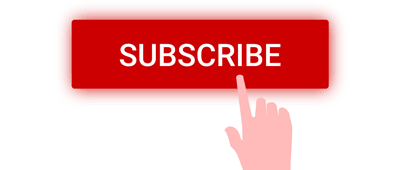 Pada menu utama SAP Business One, pergi ke menu Administration > Setup > Inventory > Unit of Measure Groups
Klik dua kali pada nomor Unit of Measure Group yang ingin anda ubah.
Hapus centang pada kolom Active pada UOM yang akan dijadikan tidak aktif.
klik update > Klik Update lagi.
Untuk mengecek berhasil atau tidak, pada menu utama SAP Business One, masuk ke menu Inventory > Item Master Data > Tab Purchasing Data/Sales Data
klik dropdown list pada Purchasing UoM Code
Sekarang UOM tidak akan muncul pada daftar dropdown dari Satuan Ukuran pada Item Master Data
*Catatan:
Tersedia pada SAP Business One 10.0 FP 2008 (versi SQL dan HANA)