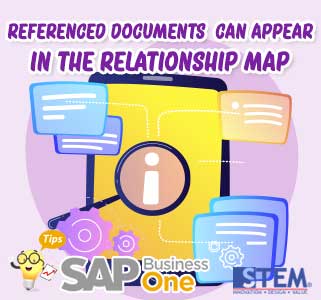 Previously, when we wanted to view a referenced document, we had to find the document where the attachment was inserted.
Now SAP Business One has a feature that Referenced Documents can appear on the relationship map.
Check the referenced document field at the bottom, then the attached document will appear displayed with a connecting line of red dots to visually distinguish them on relationship maps.
Available in SAP Business One 10.0 FP 2105 and SAP Business One 10.0 FP 2105, version for SAP HANA
Most Viewed Posts