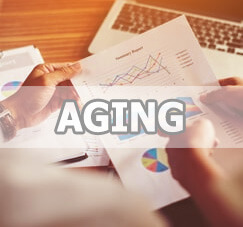 In SAP Business One, sometime you want to checking value GL Account Receivable (Financial – Chart Of Account) and Customer Receivable Aging (Business Partners – Business Partners Reports – Aging – Customer Receivable Aging) with past period or past month.
There are feature in Customer Receivable Aging Report that provide you to compare value between Total Receivable Value and Total Receivable Account in balance Sheet report.
The feature is tick mark "Display Customers with Zero Balance"
If You tick, the function will display all Customers that have Receivable in past period/past month, BUT already Full Paid by customers in current date.
This feature very useful to compare past month/past period balance sheet receivable account and Customer Receivable Aging Past month/past period.
Here is the tick mark Display Customers with zero balance screenshot in Customers Receivable Aging :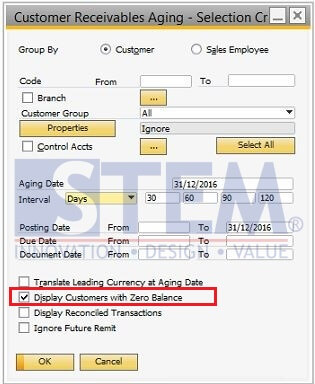 NOTES : This feature also can be use in Report Vendor Liabilities Aging
(Business Partners – Business Partners Report – Aging – Vendor Liabilities Aging)  
Copyright © PT Sterling Tulus Cemerlang – 2017
Most Viewed Posts