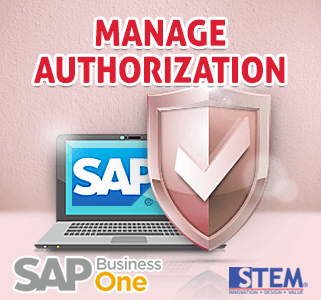 SAP Business One's Main Menu contains lots of functions.Users perform their regular tasks with several functions for which they have the authorizations to use that menu. Increase your efficiency by keeping in the Main Menu only the functions you work with.
While you still in the Main Menu area, click the Main Menu tab and open the Form Settings – Main Menu.
Main Menu window that displays the Main Menu entries in different levels.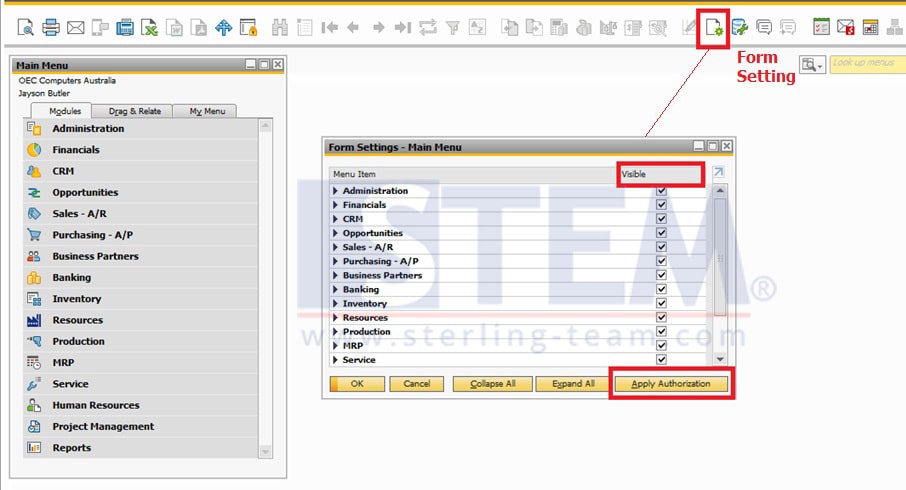 The "Visible" column show which entry is currently visible in the Main Menu. To adjust the SAP Business One Main Menu, only the functions you are authorized to use, then click button "Apply Authorization".