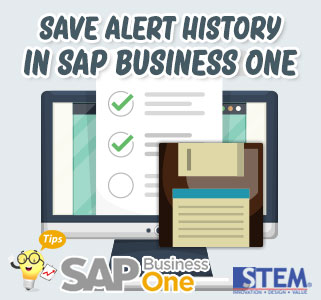 In the previous tips, we discussed the Functions and Prerequisites for Managing Alert Management at SAP Business One.
But did you know that the Alert History can be saved? In these tips we will discuss How to Save Alert History.
In the SAP Business One main menu, select the Administration menu → Alerts Management
Check 'Save History' to save the Alert History.
By default 'Save History' is unchecked, and new messages from alerts will overwrite the previous alert data on the Screen Messages / Alerts Overview.
By checking 'Save History', new alert messages will be added to Messages / Alerts. So, the previous Alert History is still stored and can be seen again at a later date.