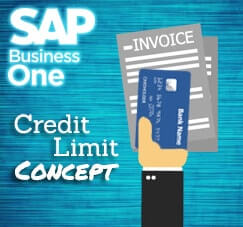 This in SAP Business One feature really helps you a lot, especially if you had some trouble with maintaining a lot of aging invoice. This setting will be give restriction when user create a sales documents (based on what it's ticked on General Setting). You can set on Administration > System Initialization > General Settings.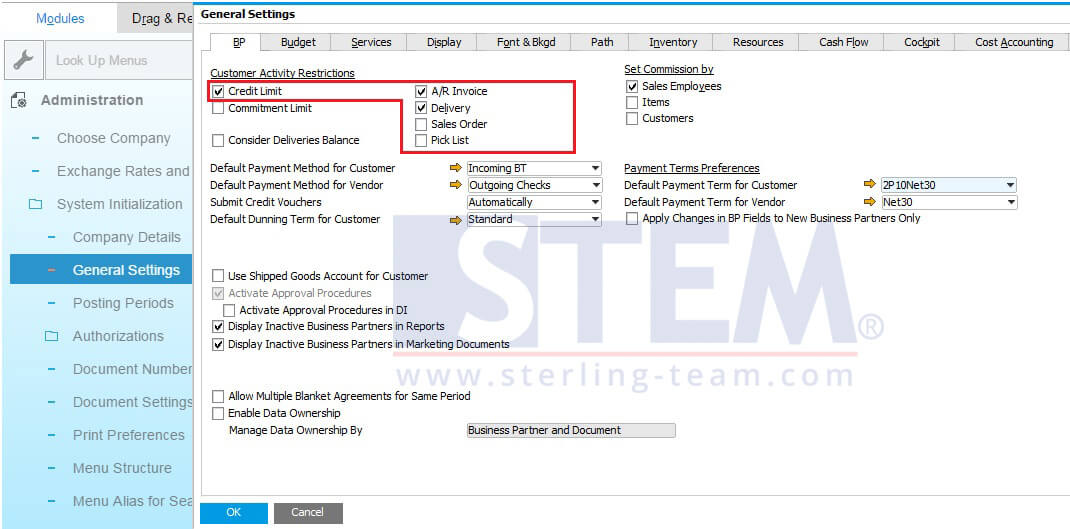 When you ticked on "Credit Limit" option.
There's 4 SAP Business One document type that can be used as parameter. For example, option A/R Invoice and Delivery was ticked. So, that's mean you want to block when user create that two documents if:
Current Document Total Balance (DO/ AR Invoice) + Customer Account Balance > Credit Limit Amount
Note:
Account Balance = Total amount from All Open A/R Invoice (not fully paid)
If exceeded the limit, there will be a warning message in SAP Business One.
Sample: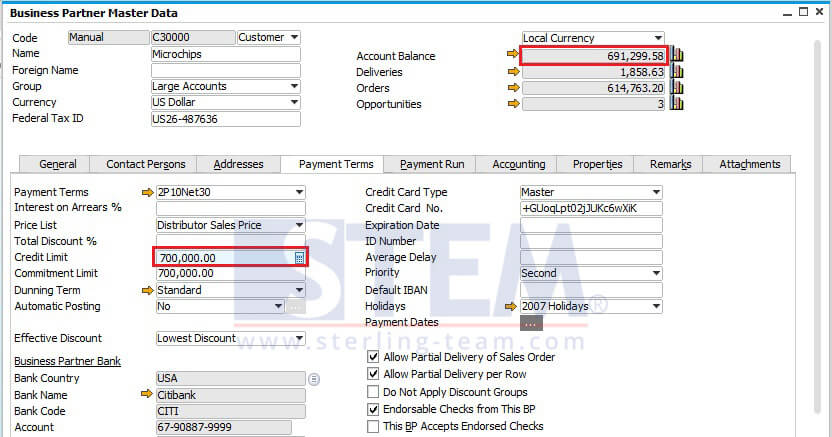 You have a Customer with credit limit $ 700,000.00. And now, the current BP's balance is $ 691,299.58. You want to create another A/R Invoice with total amount $ 10,923.79.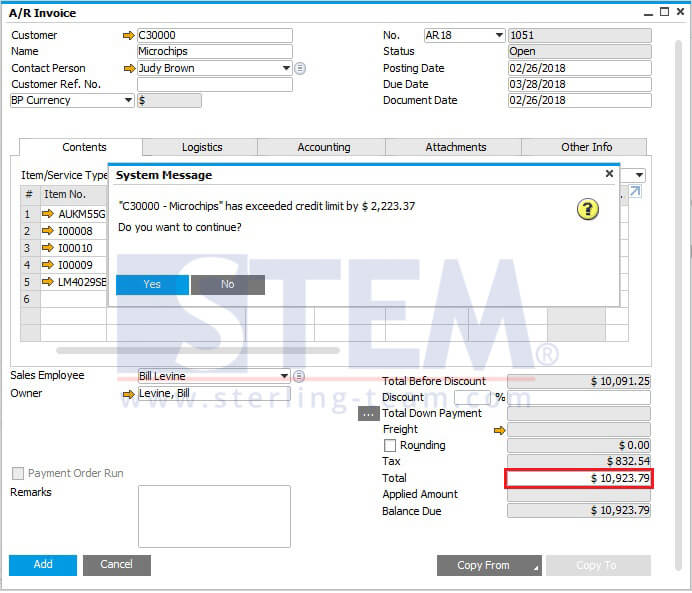 There's a notification that customer exceeded credit limit.
Here's the calculation:
Current Document Total Balance (DO/ AR Invoice) + Customer Account Balance > Credit Limit Amount


$ 10,923.79 + $ 691,299.58 = $ 702,223.37, and $ 702,223.37 > $ 700,000.00 (credit limit).
The residual credit limit balance = $ 702,223.37 – $ 700,000.00  = $ 2,223.37
Most Viewed Posts