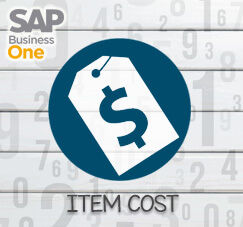 Usually you may create the return document based on a previous document, such as delivery. But, sometimes on your daily sales process, you need to add Good Return documents without based document in case that's already created from a very long time ago, and you can't find any related document.
Now, with enhancement feature on SAP Business One, you will be allowed to choose how to maintain the item cost for your return document and A/R Credit Memo document.
Open menu: Administration – System Initialization – Document Setting
Select Per Document tab, choose document Returns
Tick on 'Allow Setting Item Cost When Document is Not Based'

Choose (base on your company preferences) on drop-down menu to choose a Price List for define a return cost
Click Update button to confirm changes.
NOTE:
These settings are available for Returns and A/R Credit Memo documents.
And only available on SAP Business One 9.0 Patch Level 06 and above.