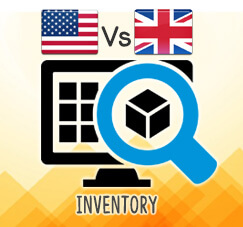 If you ever had a problem when you suddenly wondering why your "Inventory" menu name changed to "Stock Management". And you not change anything on B1UP, so it doesn't make sense if your main menu name become unfamiliar.
So, this is simple tips to solve that problem.
Open menu Administration – System Initialization – General Setting, choose Display tab.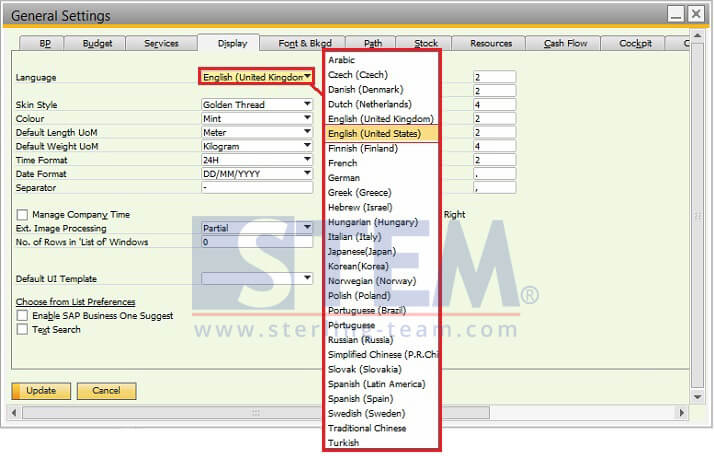 On Language selection, there must be English (United Kingdom). So, you must change it to English (United States), and don't forget to click Update button.
If this screen (picture below) pop-up after you click Update, just click Yes.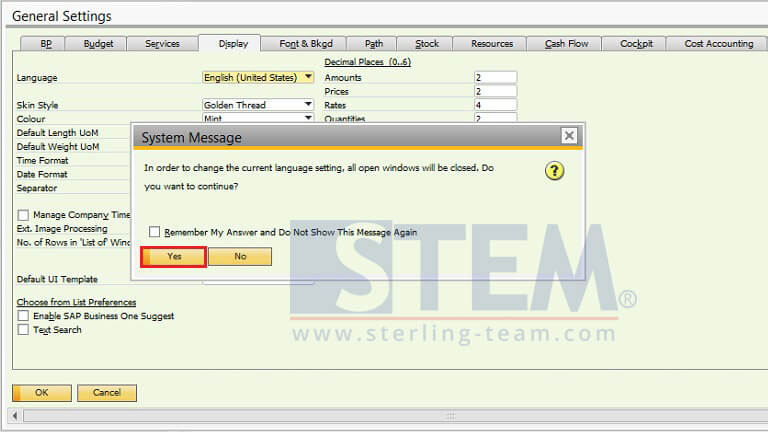 And, this tips is useful for another question about why your "Change Log" menu on Tools change to "Show History".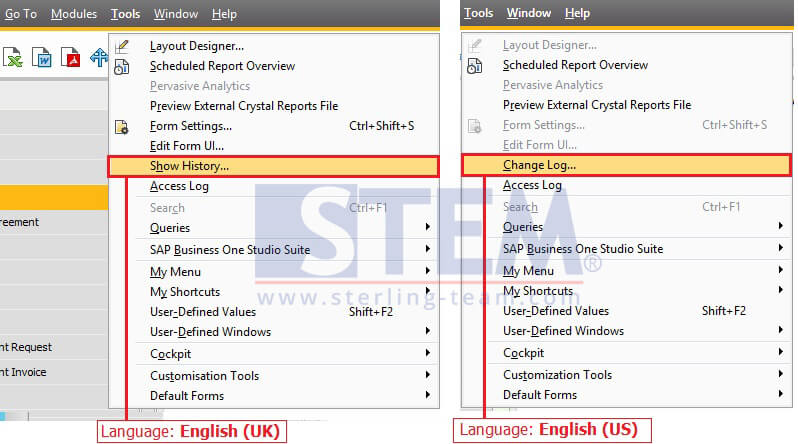 Hope this article will help you.